You may be focused on improving the interior of your home, but the exterior needs just as much consideration. Protecting your home against the elements and ensuring it has high curb appeal are great ways to improve the longevity and value of your home. Diamond Roofing, Remodeling & Roof Shampoo is ready to help.
In addition to being the premier roofing service for the 7 counties area, we're also licensed general contractors with strong experience in exterior improvements and renovations. Some of the common projects we work on include: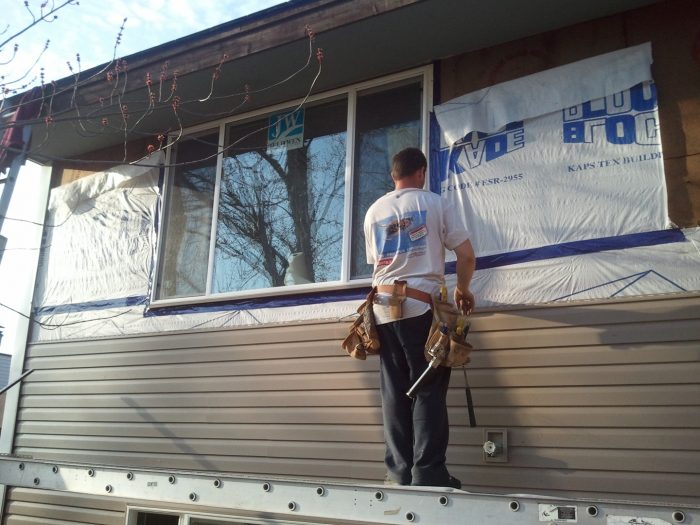 Siding:
Siding is critical for more than just the appearance of your home—it's also essential for insulation and protection from weathering. If your siding is damaged or old, let our siding contractors in the Twin Cities, Minneapolis and St. Paul, repair and replace it. We can work with vinyl, steel, fiber cement, stone and stucco, giving you numerous options for protecting your home.
Windows:
Like any other feature of your home, windows can become damaged or outdated with time. Let us replace your old broken seals or damaged panes with new, energy efficient windows, to help you get the most out of your home. We rely on Pella brand windows, leveraging great cost and value to the benefit of our customers. Choose from a number of window styles and options—from bay windows to double hung options and beyond.
Painting:
Want to change the appearance of your home? We're equipped to provide you with painting services that leave your home looking pristine and beautiful, no matter what color scheme you choose.
Decks:
A deck is a wonderful way to enjoy the great outdoors. Our crew can build you a deck that perfectly fits your property, giving you a livable outdoor area that's versatile and value-additive to your home.
Cleaning:
Sometimes all your home needs to look great and remain durable is a thorough cleaning. Our power washing service in Minneapolis provides a restorative boost to your home's entire exterior façade.
Contact Us
Our capabilities expand even beyond these common projects, and we're more than happy to consult with you about your vision. Our team welcomes projects big and small! Contact us today at (612) 387-4286 for a free estimate on any of our exterior services.